Regular price
Sale price
$18.00
Unit price
per
Sale
Sold out
Pick your poison. Each copper cocktail pick in our classic set of six is finished with a small steel ring, ideal for propping an olive in your martini or a brandied cherry in your Manhattan.

Set of 6

304 stainless steel with polished copper finish

4 1/2" tall

Hand wash only
View full details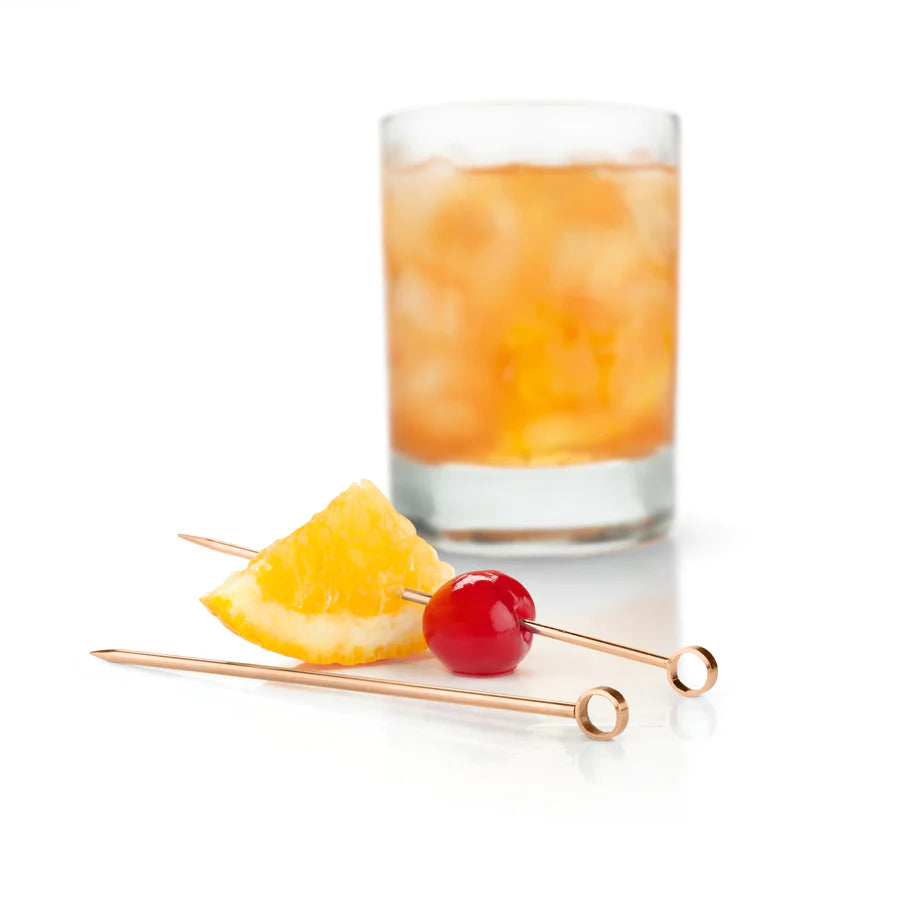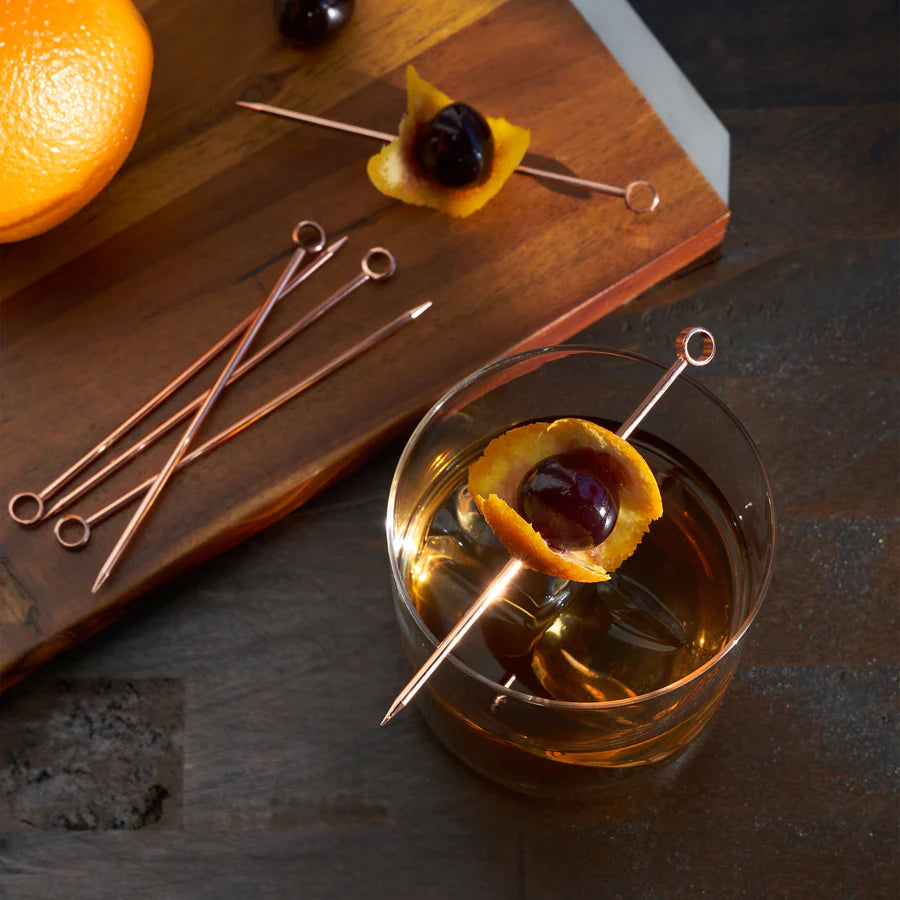 Mixology
"The skill of mixing cocktails and other drinks." ~Merriam-Webster's Dictionary
You don't have to be a Mixologist to practice the art of mixology. It just takes a little creativity and an open mind. Mixology brings a new experience to cocktail drinking, a deeper look into the creativity, the ingredients, the history, and finally, the flavors. Take your favorite classics and give them a spin. Introducing new flavors can ignite your tastebuds with curiosity, delight, and educate you, all at once!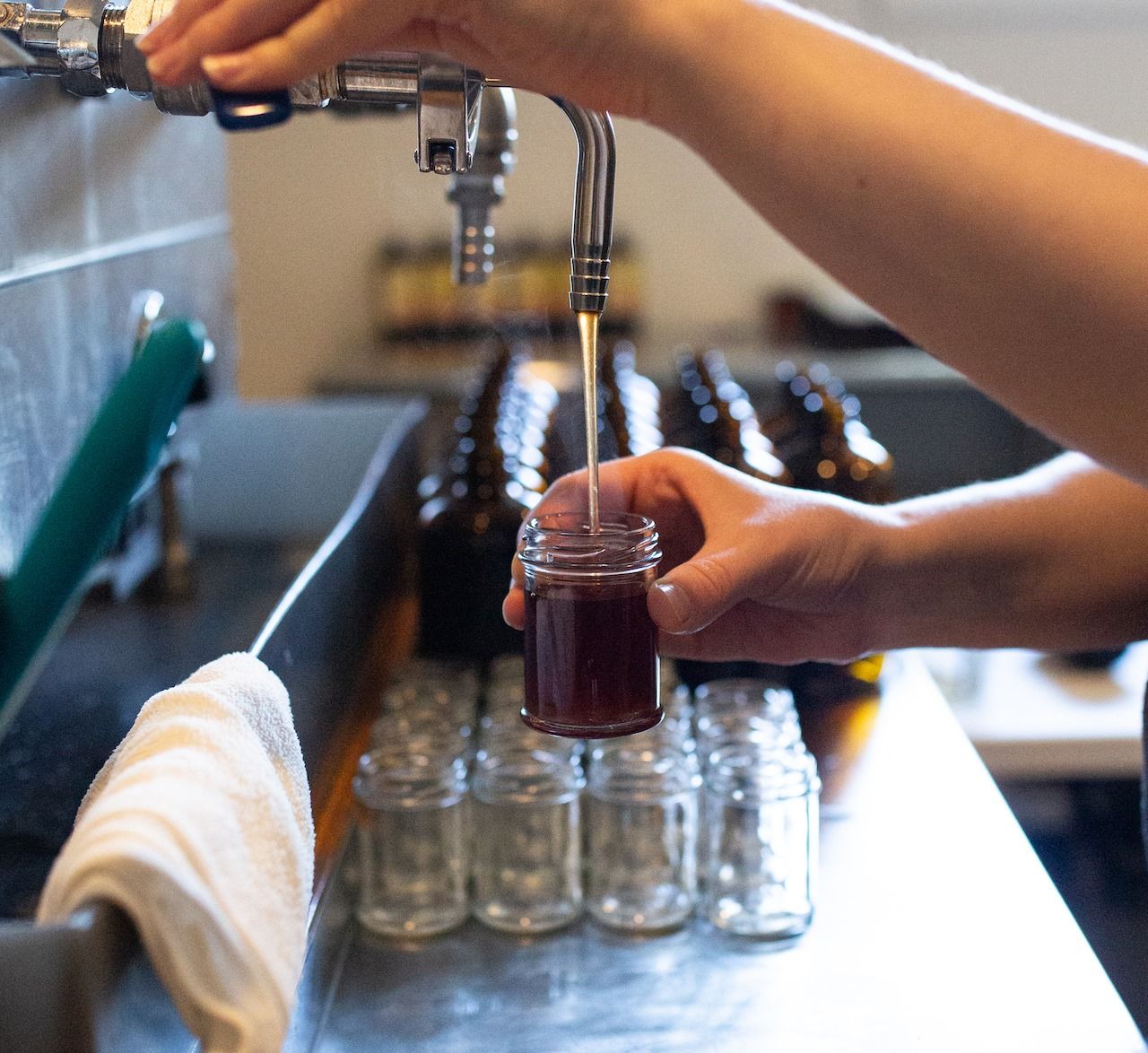 Storing is Easy
As with any all natural product it is important to keep the cap clean and close tightly. Before opening, store in a pantry setting of 65 to 75F degrees and keep away from direct light, heat and freezing temperatures. Once opened, store in the refrigerator to extend the syrup's life.
If using pumps or pour spouts, cover pumps with foil or plastic overnight in order to prevent any possible natural air born mold entering through the pump or spout opening.